Dear Visitor, welcome!
Below you can find a short description of a workshop which took place at Boston University on August 23and also some of the materials provided to the participants.
Here you can find some handouts.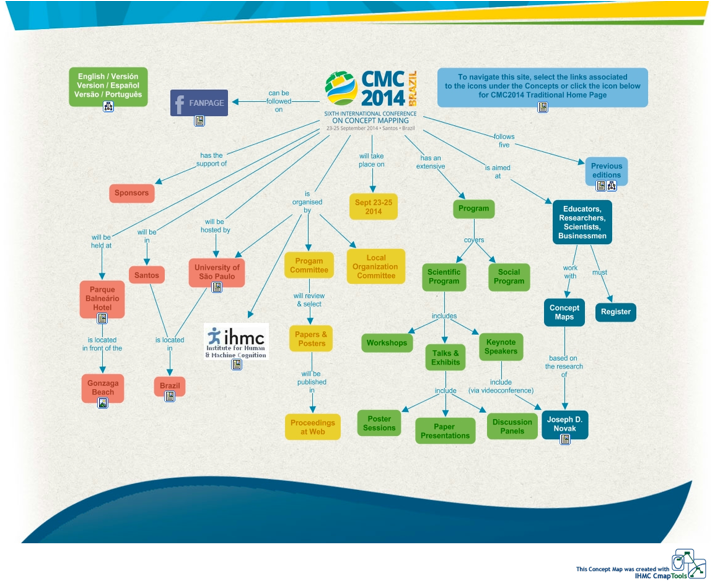 A one-day Professional Learning Workshop for Middle and High school Teachers.
A professional training for using Concept Mapping as a tool for meaningful learning and helping students learn how to learn.
A unique opportunity to meet Professor Joseph Novak of Cornell University- the creator of Concept Maps and the author of the theory of Meaningful Learning - and his followers who are using Concept Maps in everyday classroom environment (as well as gain some re-certification hours). Please join us this summer at Boston University on August 23d.
Research proves that using Concept Maps facilitates critical thinking, deepens understanding and assists learners in developing a self appraisal of their own thinking process.
The workshop is organized and lead by Prof. Novak, Mr. James Gorman (an experienced teacher and one of many followers of Professor Novak), and Dr. Valentin Voroshilov. The workshop provides participants with a hands-on experience of using Concept Maps and Concept Mapping Tool.
Please, use the links below if you want to learn more about concept maps and meaningful learning:
http://en.wikipedia.org/wiki/Joseph_D. Novak
http://www.ihmc.us/groups/jnovak/
http://cmc.ihmc.us/cmc/CMCProceedings.html
http://www.teachology.xyz/pd.htm
The participants of this Professional Learning Workshop are provided with materials they can immediately use in the classrooms, training on using the materials is included in the worcshop.
The workshop takes place at Boston University, 590 Commonwealth Ave, room B23; 9 am – 4 pm (with a lunch break).
If you are interested in attending the workshop, please, contact Dr. Valentin Voroshilov at valbu@bu.edu (please, tell us a little bit about yourself, your name, what do you teach, the best way to contact you – thank you! The program is sponsored by the Physics Department of Boston University.
We are looking forward to meeting with YOU!

hit counter website